Loki
Sex: Male
Size: Small/Medium
Date Of Birth: 2020
Breed: Mixed breed
Spayed/Neutered: Yes
Microchipped: Yes
Vaccinated: Yes
Location: England (in foster)
Loki was rescued from the streets of Bosnia with his Mother, Father and siblings. 
Loki is a very sweet but shy boy. He is small-medium in size even though he looks bigger. He has little legs and a big body. He is great with the other dogs in the kennels but has been a bit nervous of new dogs since being in foster. It takes a little while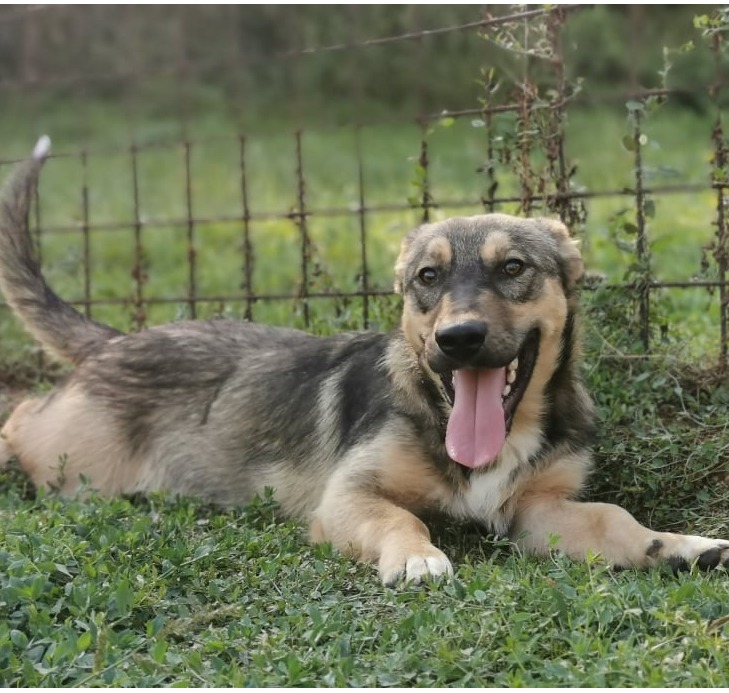 for him to trust new dogs before he wants to play with them but when he trusts them he loves to play. He also loves to play with toys and balls are his favourite. 
Loki has been doing very well with his training, including lead walking, off-lead training, toilet training and group socialisation. These will need to be revisited in his new home but he has made great progress in foster. All of this has helped with his anxiety but he still has a long way to go. Loki will need a patient forever family.